Multilogical Thinking and the Humanities
(Copyright: Diego Fontanive, 2018)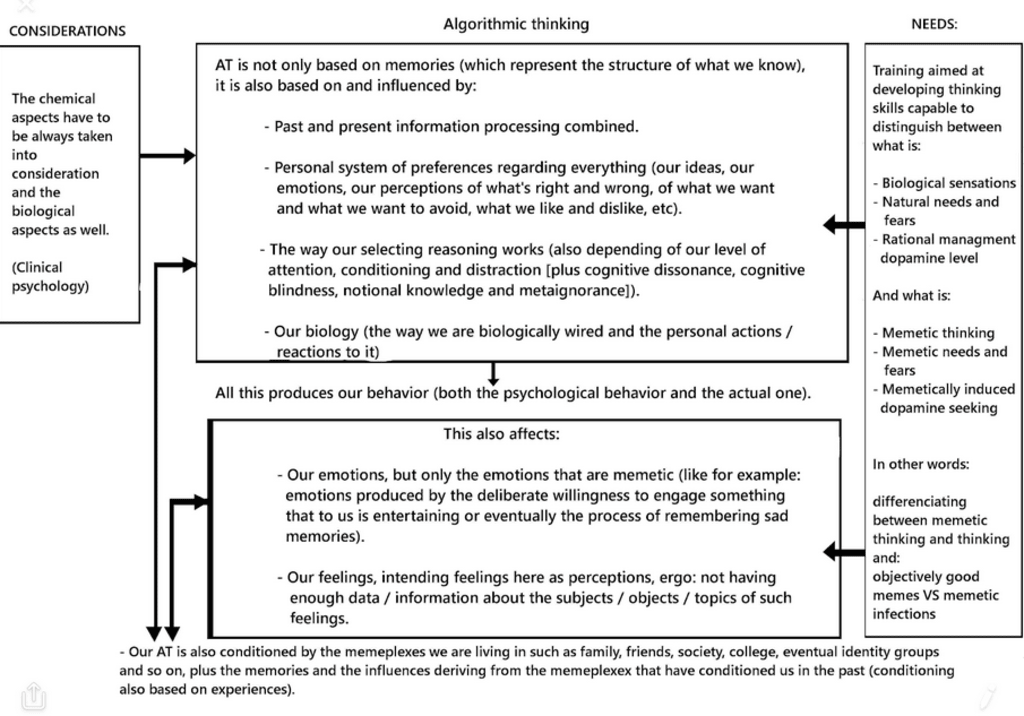 Humanities is defined as a "…the thoughts, imagination, creativity, achievements, performance, and impact of the individual. There is a concern for culture and all kinds of human behaviors that produces cultural artifacts… values, quality, and expression. Humanities includes "fields of scholarship that strive to reconstruct, describe, and interpret the activities and accomplishments of people by establishing and studying documents and other artifacts created by the people (Perrault & Aversa, Information resources in the humanities and the arts, 2020)." John Immroth highlights a theme that seems to create a stereotypical difference between science and humanities: "the science is our study of ourselves and the world around us physically and biologically… social sciences appear to be the study of humankind and fits relationships with other people, socially, economically, and politically (Perrault & Aversa, 2020)."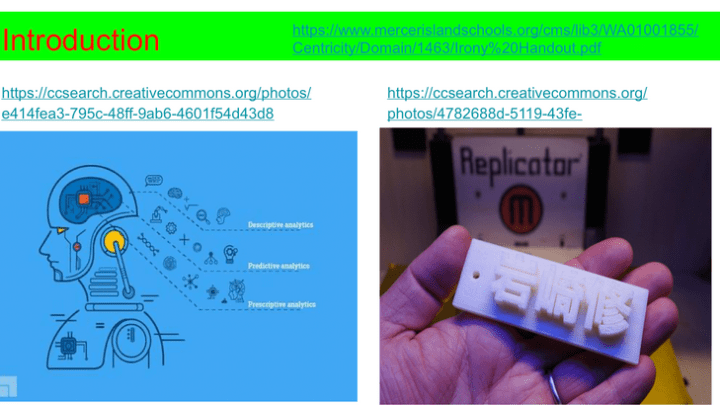 Multilogical thinking implies that there are many ways to approach about our beliefs, ideas, epistemic acceptances, and theories to gain a more refined understanding by analyzing them for what's valid and invalid, what is useful discarded from what is not helping. (This is also listed in the critical thinking glass art online.) Metamemetics is an extension of memetics. The word, 'memes', was a term coined by Richard Dawkins in 1979 to refer to units of cultural information replication. It's similar to how biologists use replication to describe how genes evolve. it is also short for mimemes which gives the understanding that it is the act of copying/replication (Cedrola, 2020). Memetics is a study of the evolution of meanings that we utilize to think about the world as we interact with it and interact with people. What we use is a belief system, algorithmic thinking, and psychological pictures. (There could be other terms, such as psychological projection, which is about an extension or reflection of our thoughts and emotions in the world and our interactions, but the three ideas will be discussed later). First I will talk about the brain, cover some of the types of approaches to understanding information and problems we are confronted with, and conclude with arguments.
We weren't born with distractions or with stupidity, which is refered to here as the behavior, not a cognitive association. According to a study in an Hungarian university, stupidity was ranked from least to most prevalent: violations of maintaining a balance between confidence and abilities; failures of attention; and lack of control (Matharu, 2015). This was one of the reasons, aside from meta-ignorance and irrationality among cognitive biases and fallacies, why it would be crucial to think about our thinking. Yet we also don't have the tools in education or any institution of life (religion, recreation, lifestyle things, etc)..
It's also not ignorance, itself, but can be related to meta-ignorance and the Dunning-Kruger effect. It's also not irrationality, which is more related to risk-taking which can be confused with many beliefs (referring to magical or religious thinking). The key is that stupidity is unnatural and is a consequence of psychological confusion which comes from some memes and their interference in our physiological pictures and algorithmic thinking. (Briefly, psychological pictures are ideals about concepts we talk about, for example. Algorithmic thinking is our internal tag system with thoughts and memories associated with meanings, interpretations, beliefs, and conclusions.
In Understanding Stupidity, James F. Welles defines stupidity as: "… a mentality which is considered to be informed, deliberate and maladaptive… stupidity requires the activity to have maladaptive outcomes and is "…specifically done to prevent adaptation to new data or existing circumstances… one must know they are acting in their own worst interest, which can be true… and stupidity must be a choice (Welles, 2003)."
I am uncertain about this because there are psychological and neurological perspectives, such as those by Susan Blackmore and Sam Harris, and as well observations such as through Buddhism, that dismiss free will. [Its a Christian invention, and etymologically doesn't come up in English until the 1300s]. "The brain does not care about freedoms: the brain cares about avoiding restrictions (like being caged or forced or violated) and / or escaping from eventual restrictions, because the brain's purpose is surviving (Fontanive, 2020)."
"Stupidity lies between the cognitive processing of information about how things are and the cognitive processing of information about how we would like things to be. Since the information processing about how we would like things to be, which has to do with the future, is always more appealing that the computation in regard of how things actually are right here right now, then the very act of thinking about that generates automatically a certain magnitude of distraction. If that cognitive phenomenon does not get analyzed and inquired very seriously, then the distraction caused by wishing a better future, better things, better ourselves, decreases inevitably the quality of our thinking in regard of how things are now, including the way we think itself, and that is where our thinking becomes magical thinking, wishful thinking, stupid thinking or simply non thinking. Unless distraction is caused in the present by some noise etc; mnemonic knowledge is distraction. Our cognitive database is what I call mnemonic knowledge, which has the propensity to be a source of distractions (Fontanive, 2020)."
Memes are unique to humans. Pavlov's experiment, for example, showed that dogs associate a bell because the dog knows that's when food is served. It will not, however, answer the bell for something the dog does not need. We humans 'need' our coffee breaks and Pandora radio. Maybe some money for tickets to see that movie coming out in May. Time is a psychological concept. Tickets imply social structure, money implies economic structure. Music does stuff to our brain, affecting the dopamine, which affects other things. Like meanings.
The socialization of dogs involves playing, walking, and other basic things. However, people have so many variations, ideas, and attachments to socialization. On a certain level, socialization is good. We have a system of agreements, cultural constructs, etc. However, especially today, we've invented somewhat unnecessary expectations and associations with that.
The tricky thing about memes might partially reside in the paradox of needing to be social. Do the meanings we apply help our biological evolution, or rather the opposite?
In the topic of philosophy, Patricia Sparks reviewed the book titled Stupidity by Avital Ronell, who referred to writers like Woodsworth and Dostoyevsky and philosophers such as Heidegger, Hegel, and Nietzche. Stupidity, at most, seems to be Undecidability – a consequence of lacking in logic (Sparks, 2004).
Nietzche associated most people (mediocre) with being followers, associating followers of Christianity, for example, with being slaves. His ideas were complex, ambiguous, and algorithmic, but we follow ideas and create expectations for ourselves. Nietzche hated Christianity, but Jesus, idealistically, was a leader for him.
In a book review of "Irrationality: The Enemy Within" by Stuart Sutherland, R. A. Champagne exemplifies how stupidity is learned, partly possibly due to ignorance, but also to laziness (Champagne, R. A., 2012). Irrationality isn't deliberate like laziness. We may be using our reasoning process in behaving stupidly, but the outcomes do not help us or anyone understand or progress.
Depending on what we approach information, we should try applying various thinking methods, like analytical, critical, dynamic, without any conclusions in our mind. We are limited, but we are more limited by concluding. Learn how when something is logically missing and find a method that could work.
For example, hermeneutics is not a good approach that relies heavily on subjectivity. It can tell us about the evolution of memes and memeplexes, however, Distinguish what is objective from subjective, if there is an objective. Some memes are just from the mind.
In an article from 2014, Sierra Kuhn said scientific thinking aims to enhance our understanding of what knowledge we have attained already. It entails intentional coordination theory and evidence, seeking knowledge, forming understanding, differentiating claims from evidence, and being able to make arguments and educate scientific thinkers. Scientific inquiry comes into play when all components of an argument are valid and argument is sound, meaning the premises (anything before the final statement) are true and consistent with reality.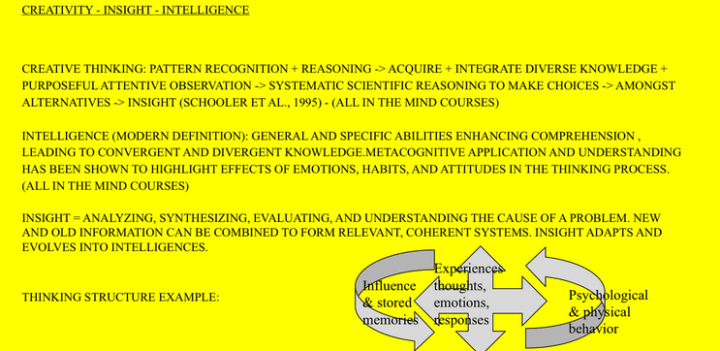 (SierraKuhn, 2014, abridged, all in the mind courses)
As long as something is logically proposed, an interpretation can adapt and be critiqued to assist another perspective on a situation or problem may probe our understanding. More questions might come, opportunities to explore and discover.
Dynamic thinking can be defined as the ability to make optimal decisions in changing environments. The places we visit frequently and infrequently are ever changing. When we think in a dynamic way we can rapidly and effectively review options and select the best-fitting responses in the face of this.
Monoligcality implies one approach to thinking in which the speaker does not care about gleaning anything from the information they process except to confirm beliefs, maybe.
Monologicallity depends on dualistic ideas: the idea that everything is either right or wrong according to who we follow which is the same structure for other situations and memeplexes. The follower is a leader of his own ideals and a leader is also a follower of something else, but has followers. For more on the concept of following, please see the link to the "Glossary and Notes."
You probably are familiar with Maslow's Hierarchy of Needs which has been expanded upon, to be consistent with modern reality. We have ideas about our needs or which should be prioritized when. Biological, safety, belonging, esteem, cognitive aesthetic self-actualization, and transcendence needs are listed, and are they all necessary? For example, we might feel the need to be safe or to belong. Those original warnings and group formations are natural and beneficial, but sometimes, and as history shows, problems have arisen by assuming needs, such as being special or give way to the ideas that lead to wars.
In Daniel Schmachtenberger's interview with Rebel Wisdom, information-seeking can be disrupted when we come across it and don't know how to navigate distortion of information in highly effective ways. We might not understand motives or intentions. "A consequence of neglecting need for attentiveness is peak – end effects are fundamentally summarized by the lack of acknowledgement of the details and the passages that lead to the ups, the downs and the ways they all ended.
"Because of this common forgetfulness the process of remembering, reporting and processing things of the past can get severely distorted. In effective communication of information (Fontanive, 2020)," Daniel Smatchenberger noted that the contents should be true, things are told truthfully, and things are consistent with reality which is changing, and we have to adapt to changes all the time.
Schmachtenberger said that distortion mostly occurs from a misalignment of agencies (Rebel Wisdom, 2019). Different levels of awareness are confused with different motivations, some natural while others are not. Simply applied, if you write a book to get revenge on someone, it's not a natural motivation. If you build a website to ruin someone's reputation, the creator's information ecology utilizes memetic means maladaptively on purpose. In distorted information ecology, emotional biases might and can likely arise. Epistemology is thinking about something before talking about it, thinking about the quality and probing.
Let's explore the structure of thinking a little bit. Thoughts are not exactly controllable in contrast to thinking, which is more of a process of management. Thoughts are not exactly productive and can create problems and situations which don't actually exist, such as distractions and negligence of distractions. With meaning applied to thoughts, they become stagnant, where thinking and higher-order thinking moreso should be dynamic. "What is essential is to understand as it arises the interference of memes / values / meanings that occur within the "space" between the activity of thinking and the production (or adoption) of thought processes." Considering that thoughts are fundamentally cognitive data/information, then allowing thoughts to degenerate into a cognitive overload of data leads to overwhelming the procedure of thinking irrationally and that generates avoidable confusion, ergo a significant decrease of thinking qualities and precision in cognitive computational processes, including accurate decoding of emotions, memories, arguments, and logic in general.
Much of our thoughts are informed by our limbic system, which can represent an issue, in case it does not get monitored and understood. Subsequently, memetic thinking differed from actual thinking. Memes care about their own replication, genes care about the host. Genes also are about change over time, while memes are concerned with survival, which entails they must be distinctive to succeed.
Neurologically, "An intact amygdala seems to be essential for the successful performance instinctive behavior patterns such as food getting and instinctive defensive reactions that are necessary for the survival of the individual and the species. Ablation of the amygdala produces many behavioral deficits that center around the inability to integrate changes in reinforcement contingencies to new behavioral patterns (Richardson, 1973)."
The amygdala regulates functions in the nervous system inside the limbic system, impacts other functions and proposes that the amygdala not only serve olfactory functions (Richardson, 1973). The amygdala seems to be involved in attentive behavior proceeding sensory input through the skeletal system and the modulation of behavior patterns organized at the hypothalamic or cortical level but that the exact nature of this modulation and its location within the amygdala are in the hypothesis of amygdala functions. The amygdala tames or impairs responses to fear and reduces reactions to any stimulating changes.
From a Wikipedia article about stupidity, Otto Fernicgel suggests "…we don't want to understand stupidity because we'll feel guilt, anxiety or things that will endanger the neurological equilibrium a dangerous paradox: feelings are a learned behavior and might be in our psychological pictures since we use them in response to something based on previous, similar experiences. Emotions are driven by events, but the brain can't tell natural versus unnatural reasons for them.
We also need time to process information before trying to understand and apply it to interactions in order to compile and deliver an effective response, with as much accuracy and consistency as can be managed.
This is complex, but an attempt to explore how psychological pictures look with external and internal influences affect our thoughts, actions, and reactions. The quadrant arrows would represent the memetic elements, the triple arrows across from that would represent memetic functions. The two arrows at the top are external influences in current time, the block on the left are environmental influences from the past, the block on the left represents our behavior influencing the environment. Depending on the varying variables, dormant memes become active along with already active memes, shifting and adapting to influence our response.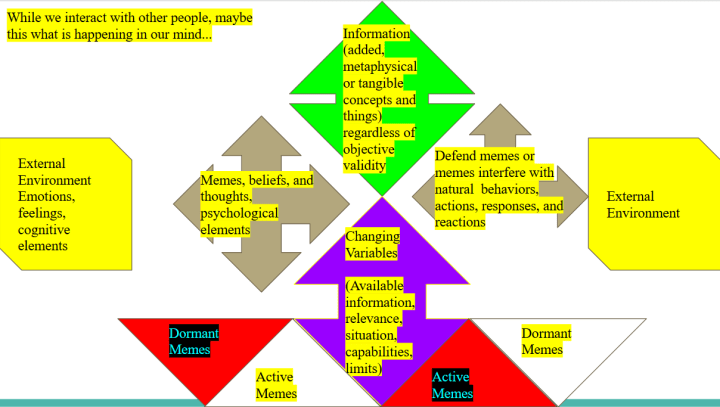 Elements refer to symbols, norms, rules, rituals, etc. The value or rank is prioritization, whether that is quantified or qualified, being sure that there is fidelity and replication, elements of memetic evolution as well as genetic, according to Richard Dawkins. This must be separate from other memeplexes, and naturally would add to success if different groups do not have similar memes to this group. Therefore, the culture is distinguished and successful.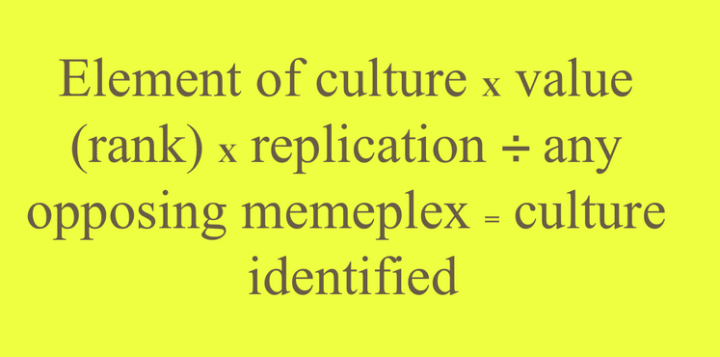 If a variable in the equation changes, it may appear, memes allow freedom, so to speak, to think independently of influence. In the story of Buddha for example, Gautama doesn't exactly fight the devil. But is his management a rebellion in disguise? I'm not sure, but the story is nice enough to not question because then it becomes less beautiful and symbolic. I think that is another problem with mixing memetics and humanities. Daniel Demmit discusses this in his lectures, and that it's as if memetic destroys the emotional expression in humanities. He goes as far to say it destroys the god of the humanities, which seems to be an analogy.
Algorithmic thinking happens throughout psychological pictures, ideas about things based on values, variables such as prioritization and elements of culture, whether religion, peers, efc. Chemical and biological aspects via clinical psychology might be considered in studying the algorithmic thinking we tend to have because we are conditioned. In education, we should differentiate memetic thinking from thinking as well objectively good memes from infectious memes.
Algorithmic thinking is not only based on memories (which represent the structure of what we know), it is also based on and influenced by: animation of past and current information processing, personal systems of preferences regarding emotions, morals, ideas, wants, things to avoid, likes and dislikes. It's also how our selective reasoning works, depending on attentiveness, conditioning, management of distractions, cognitive dissonance, notional knowledge and meta ignorance. The way we are biologically wired and reactions to it is important. We produce psychological and actual (physical) behaviors that affect emotions caused by meaningful outcomes, memetic influence. Received feelings are affected because we don't have accurate information about them, we don't have enough information on objects, subjects, or topics associated with feelings. Our algorithmic thinking is conditioned by the memeplexes we are living in such as family, friends, society, college, eventual identity groups, etc. the memories and influences derived from the memeplexes that have conditioned us in the past (conditioning also based on experiences).
The structure of our thinking encompasses how contents are put together to get a particular result as exemplified in this equation. The structure of a memeplex, a group of people with shared meanings, "… all seem to follow the same dynamics… A group of friends is kept together by some values and meanings, and in the maladaptive sense, often seems to derange into something else through time (Welles, 2003).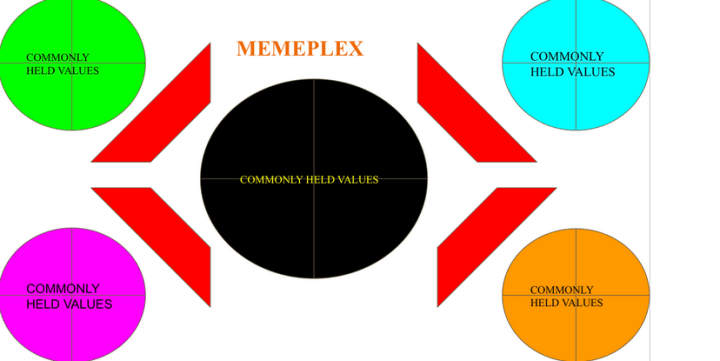 Operant conditioning and imprinting are also important to know in understanding the following of modes of culture and meanings. Understanding the difference between opperant conditioning and classical conditioning is important because animals associate useful meanings with things like how a dog answers a bell for food. However, people might associate something they do not need with a stimuli that is created to appeal to our response. This is more to inquire exploring the consequences from following without questioning. We follow ideas that we have, and sometimes we aren't aware that we do.
Trying to use deductive reasoning will help us clearly lay out what we need to know to make or understand a sound or unsound argument. Sound arguments have premises that are all valid. Let's paint a scenario. Let's say Amy was found on the crime scene. Sam was said to be murdered on that scene. (This is what the detective knows). Amy was seen holding a knife that killed Sam. Amy was standing by Sam's body. The detectives come and acknowledge the evidence and circumstance. Because of obvious and overwhelming evidence, one of the detectives concludes Amy killed Sam. The detective who assumes this is being inductive. The other detective is deductive if Anyone suspicious (around) should be questioned. More information could jeopardize the deductive reasoning processes.
When searching for invalidity, good to agree with just some points and disagree with other points some authors propose, that's the good way to reach a decent sense-making, which is, essentially, making sense of meanings, or memes. To conclude with an activity, please consider one of these, and they can be shared and discussed in the second document if you wish to: https://docs.google.com/document/d/1WDqmmS8VZOZPG1-0nV9QS91h6Td6l3U_JD0-wl1mNks/editbe 
References:
Articles:
Aczel, Balazs and Palfi, Bence and Zoltan, Kekecs. (2015). What is stupid? People's conception of unintelligent behavior. Intelligence, 51-58, doi: 10.1016/j.intell.2015.08.010.
Champagne, R. A. (2012, June). Sutherland, Keston. Stupefaction: a radical anatomy of phantoms. CHOICE: Current Reviews for Academic Libraries, 49(10), 1874.
Thomas Nygren, Jesper Haglund, Christopher Robin Samuelson. "Critical Thinking in National Tests Across four Subjects in Swedish Compulsory School." Education Inquiry. 10:1, p. 56-75. 2019.
Richardson, Steven J. The Amygdala: Historical and Functional Analysis.
Sparks, Patricia Meyer. (2004). Stupidity. Modern Language Quarterly, Vol. 64, No 5, p. 77+.
McLeod, S. A. (2020, March 20). Maslow's hierarchy of needs. Simply psychology: https://www.simplypsychology.org/maslow.html
Valanides, N., & Angeli, C. (2008). An Exploratory Study About the Role of Epistemological Beliefs and Dispositions on Learners' Thinking About an ILL-defined Issue in Solo and Duo Problem-solving Contexts. Knowing, Knowledge and Beliefs, 197–218. doi: 10.1007/978-1-4020-6596-5_9
Book:
Not for Profit: Why Democracy Needs the Humanities (The Public Square) Updated Edition by Martha C. Nussbaum Chapter 6.
Milgram, S. (2010). "Obedience to authority." Pinter & Martin.
Welles, James F. "Understanding Stupidity." Ed no. 2. (2003).
(Chapter) Kuhn, Deanna. "What is Scientific Thinking and How does it develop?" Handbook of Childhood Cognitive Development. 2010.
Coursework:
Cambridge E-learning Institute. All In The Mind. N/D. Forums 1-8.
Videos:
Meta Online. (2018 Nov. 7). Webinar with Inna Polishcuchuk, Ukrain – Critical Thinking in Teaching Present Progressive. . https://youtu.be/9KMZhtipM4c
Rebel Wisdom (2019 August 19). The War On Sensemaking, Daniel Schmachtenberger.
Website:
EOF Project. (n.d.). Retrieved from https://www.eofproject.net/
Hardeep Matharu @Hardeep_Matharu. (2015, December 22). There is a scientific answer to the question 'what is stupidity?'. Retrieved from https://www.independent.co.uk/news/science/psychologists-reveal-the-three-different-types-of-stupidity-a6782796.html
Online Etymology Dictionary: Origin, history and meaning of English words. (n.d.). Retrieved from https://www.etymonline.com/
Book:
Perrault, Aversa, & Blazek – Libraries Unlimited, an imprint of ABC-CLIO, LLC – 2013
Not for Profit: Why Democracy Needs the Humanities (The Public Square) Updated Edition by Martha C. Nussbaum Chapter 6.
Milgram, S. (2010). Obedience to authority. Pinter & Martin.
Welles, James F. "Understanding Stupidity." Ed no. 2. (2003).
(Chapter) Kuhn, Deanna. "What is Scientific Thinking and How does it develop?" Handbook of Childhood Cognitive Development. 2010.
Coursework:
Cambridge E-learning Institute. All In The Mind. N/D. Forums 1-8.
Videos:
Meta Online. (2018 Nov. 7). Webinar with Inna Polishcuchuk, Ukrain – Critical Thinking in Teaching Present Progressive. . https://youtu.be/9KMZhtipM4c
Rebel Wisdom (2019 August 19). The War On Sensemaking, Daniel Schmachtenberger. .
Websites:
EOF Project. (n.d.). Retrieved from https://www.eofproject.net/
Hardeep Matharu @Hardeep_Matharu. (2015, December 22). There is a scientific answer to the question 'what is stupidity?'. Retrieved from https://www.independent.co.uk/news/science/psychologists-reveal-the-three-different-types-of-stupidity-a6782796.html
Online Etymology Dictionary: Origin, history and meaning of English words. (n.d.). Retrieved from https://www.etymonline.com/